SWAM Hamilton 2019-2020 Executive Board
Co-President: Dhruv Gupte
---
Co-President Sam Marchetti
---
Head Instructor: Ester Chow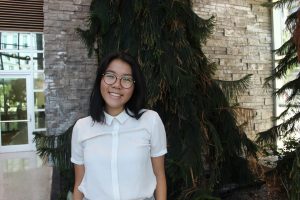 Program: Bachelor of Health Sciences (Honours, Child Health), Year II
After being involved as a swim instructor with the program last year, being one of the head instructors this year has been an amazing way to learn from and contribute to this extremely special program. The swimmers, parents, instructors, and fellow executives are so full of love, kindness, and dedication to the mission of using swimming to build a stronger community.
---
Head Instructor: Bryan Wong
Program: Bachelor of Health Sciences (Honours), Year III
I started volunteering with SWAM Hamilton in my first year of university as a swim instructor for the program, and Saturday mornings at SWAM quickly became the highlight of my week. As last year's Social Media Coordinator and one of this year's Head Instructors, I have been able to experience the various aspects of SWAM that work together to make the program so special. I love seeing the smile on a swimmer's face when they try something new or achieve a goal. The pure joy and excitement shared by the swimmer and their family never fails to put a smile on my own face as well!
---
Parent Liaison: Aaron Park
---
Finance Coordinator: Gregory Smilski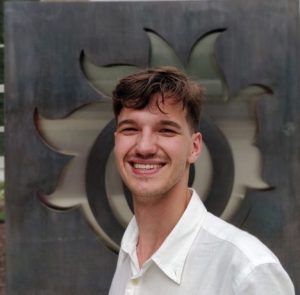 Program: Civil Engineering and Society, Year V
After living in Hamilton for six years, SWAM gives me a chance to give back to the city that has given me so much. Swimming is a life skill, especially in a country like Canada, so ensuring everyone is given a chance to learn is invaluable.
---
Social Media Coordinator: Sarah Scott